Wall Panels
---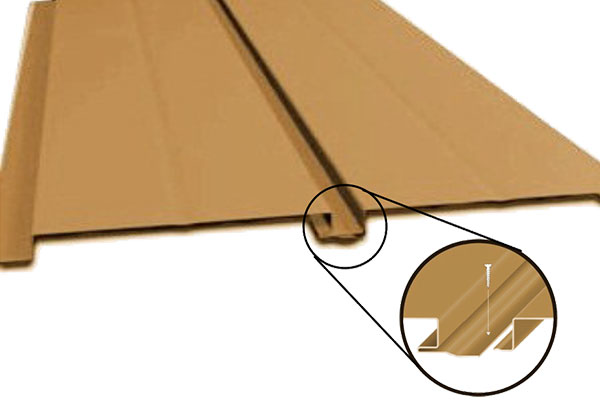 Penn Sheet Metal's Flush Panel with Reveal is an interlocking panel system that is excellent for vertical applications. It provides a flush, uniform appearance with a 1" reveal and attaches using concealed fasteners. Center-grooving is available if desired.
Min. Length - 36". Max. Length- 20'-0". Panel Height – 1" Panel Width -12", 16" Concealed Fastened 35 Year Finish Warranty Available No Clip-Nail Flange Interlock Stiffening Ribs available Slotted Venting available in aluminum
Penn Sheet Metal's roof, wall and soffit panels are available in a variety of materials, colors and finishes. Both our steel and aluminum panels come in a large selection of colors to enhance your project. Standard color offerings are comprised of 0.7 to 0.9 mil full strength 70% Kynar 500® / Hylar 5000® fluorocarbon coating over a urethane primer of 0.2 to 0.3 mil finish on the finish side with primer and a wash coat on the reverse side. The panels are also available in Galvalume Plus® steel. These finishes meet industry standards and technology for flexibility, hardness and color retention.